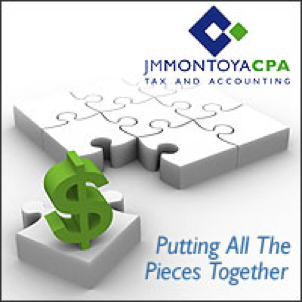 Montoya, CPA, EA, APC. was formed on the premise people do not receive just a tax return but are making an investment in our services.  That's why it's our duty to provide the highest quality services ensuring your money is invested wisely.   
Bookkeeping Services
We handle all monthly, weekly or daily bookkeeping needs including invoices and statements, accounts payable, accounts receivable, cash receipts and disbursements, bank reconciliations, and reporting. 
All bookkeeping is done by a qualified bookkeeper generally on QuickBooks and reviewed by a CPA.  We customize our services to fit your needs and budget.  
Payroll Services
We will prepare all payroll compliance filings including Form 941 quarterly as well as annual Form 940.  We do multiple states payroll compliance forms to meet the needs of your business.  Please call for a free quote.