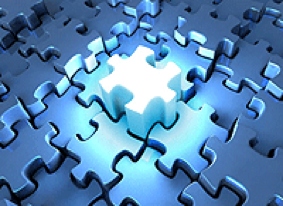 Montoya, CPA, EA, APC. was formed on the premise people do not receive just a tax return but are making an investment in our services.  That's why it's our duty to provide the highest quality services ensuring your money is invested wisely.   
Research and Development Tax Credits
Research and Development Tax Credits offer a great benefit for most business owners.  Having a qualified tax specialist review if your business qualifies can mean significant bottom line savings.  We have senior level specialist whose sole focus is R&D Tax credits.  We offer complete audit defense with over 15 years experience. 
The R&D Tax credit is a government sponsored tax incentive to encourage development in just about every industry.  Most people who develop, design, improve products, processes, techniques, formulas, inventions, or software can use this huge tax benefit. 
Some businesses don't take advantage due to lack of knowledge.  Call today to find out how you can qualify your Research and Development activities.  
Cost Segregation
Cost Segregation is a third party engineer report which breaks down the components of a building or structure.  From that report, we can depreciate property at a shorter time frame allowing for an increase in deductions which therefore increases cash flow. 
Jared Montoya, CPA, EA is a certified member of the American Society of Cost Segregation Professionals who has hands on as well as tax preparation experience in the cost segregation field.  
We offer a flat fee structure as well as audit defense on all our cost segregation studies.
Call today to find out more about the tax benefits and implications. 
IC-DISC
Taxpayers can use an interest charge domestic international sales corporation (IC-DISC) to obtain a tax incentive available to manufacturers, producers, resellers, and exporters of goods that are produced in the United States with an ultimate destination outside the United States. Taxpayers can also use IC-DISCs to defer the recognition of income related to foreign sales
We offer flat fee structure as well as audit defense for all IC DISC services
Call today for a free feasibility analysis to review the benefits
Employment Tax Incentives 
The California Competes Tax Credit is an income tax credit available to businesses who want to come, stay, or grow in California. Tax credit agreements are negotiated by GO-Biz and approved by a statutorily created "California Competes Tax Credit Committee".
We process the application and provide an analysis of benefits for companies who want to apply.  The qualification process is simple, if you do business in California, you could potentially have California tax credits to offset the cost of doing business in California.
We offer flat fee structure and audit defense on all California Completes Tax Credit studies. 
Call today to find out more about how you qualify.